SwitchArcade Round-Up: Reviews Featuring 'Penko Park' and 'Beacon Pines', Plus the Latest Releases and Sales
Hello gentle readers, and welcome to the SwitchArcade Round-Up for September 27th, 2022. In today's article, we've got a few reviews for you to dig into. Our pal Mikhail has a review of Penko Park, while I've got some short reviews of OneShot and Beacon Pines. After that, we have several new releases to look at including TUNIC, The Legend of Heroes: Trails from Zero, and more. We finish things up with the usual lists of new and outgoing sales. Let's get to work!
Reviews & Mini-Views
Penko Park ($12.99)
I love seeing indie developers offer their own spin on a specific genre or franchise. Penko Park from developer Ghostbutter and publisher Secret Mode is a cute and creepy take on Pokemon Snap. If you've never played Pokemon Snap, Penko Park is an on-rails adventure about photographing various kinds of creatures in different poses, unlocking more ways to interact with the environment, many secrets, and soaking in the atmosphere.
It is set in an abandoned wildlife park where you are given a camera (that gets upgraded slowly), a grappling hook unlocked early on, and other tools to interact with the environment to let you get the best photographs possible of the various creatures in different poses or with different expressions to fill up your guidebook.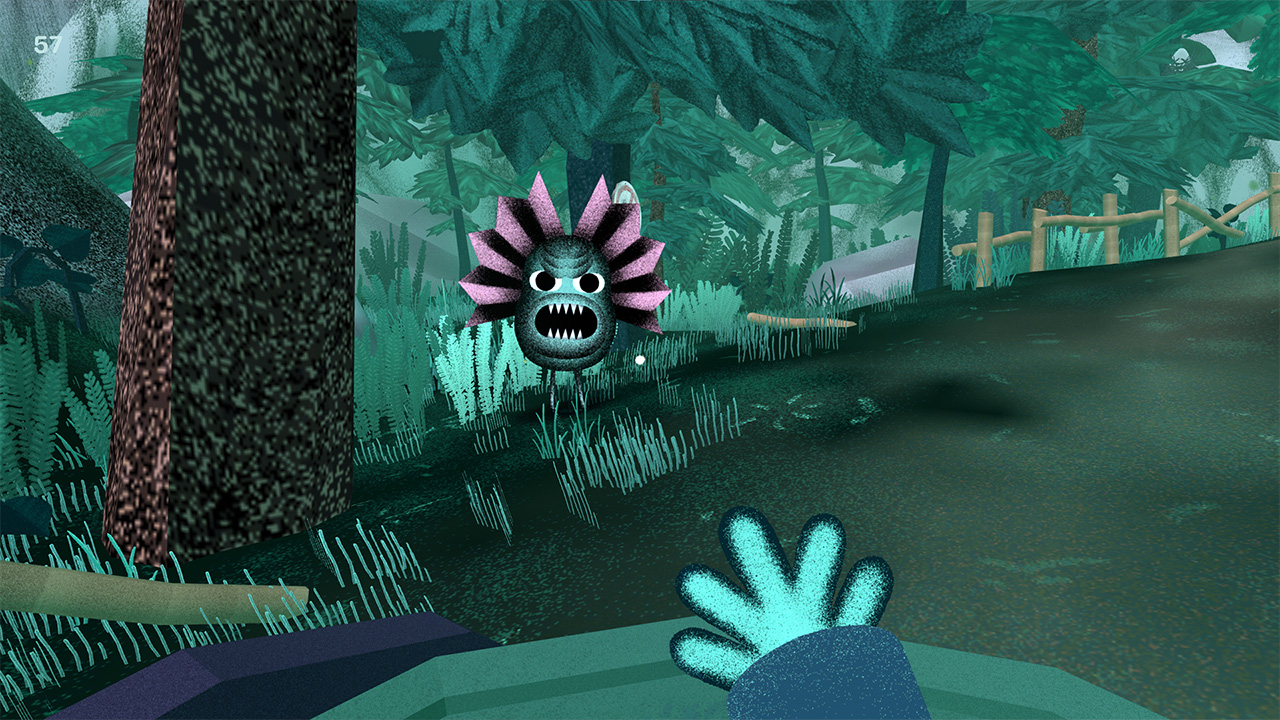 As you photograph creatures and improve your collection of photographs for a specific creature in your guidebook, you will unlock the ability to grab collectibles and go on different routes in a specific location. This will lead to more photography options and ways to progress further in-game. Ghostbutter does a good job of making Penko Park not feel repetitive even though the core gameplay loop is just going on-rails to photograph creatures in specific locations.
The Switch version of Penko Park arrives with all updates and patches along with any new content added right from the start. Depending on how good you are at spotting and interacting with the creatures, you're looking at well over 5 hours to go for 100% completion here which makes the asking price very fair if not a bit lower than expected with how polished the game is.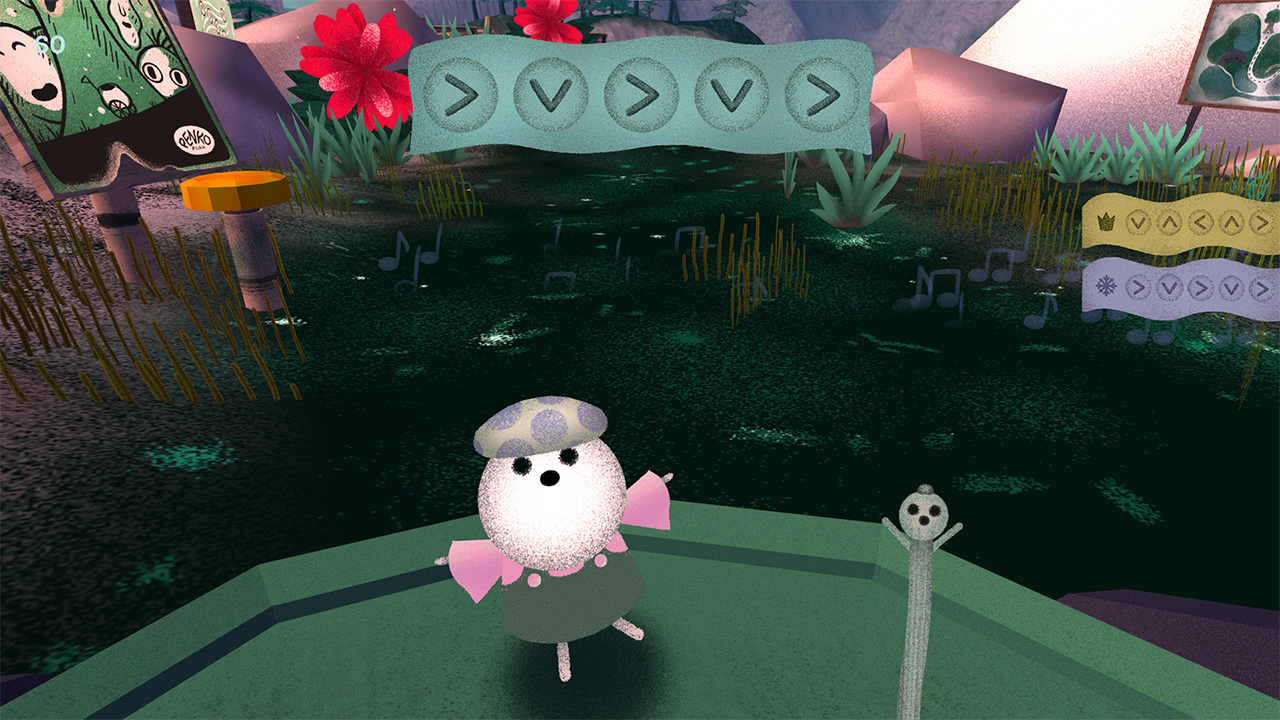 My one disappointment mechanically for the game is that I had hoped Penko Park would feature gyro support on Switch. It would've helped a lot. Barring that, there are some frame pacing issues and the load times are a bit longer than I expected. Those are my only complaints with the Switch conversion right now. Ghostbutter's Penko Park is a fantastic addition to the Switch library, and one that deserves a nice physical release.
If you enjoy Pokemon Snap and Amanita Design games, Penko Park feels like a lovely blend of both with its own unique charm that will keep you coming back for more as you inch towards 100% completion. While it may seem repetitive on paper at first, the developers have done a great job of throwing unlocks at you as you explore the different locations trying to grab secrets, photograph the eclectic creatures in different positions, and fill up your guidebook. -Mikhail Madnani
SwitchArcade Score: 4.5/5
OneShot: World Machine Edition ($14.99)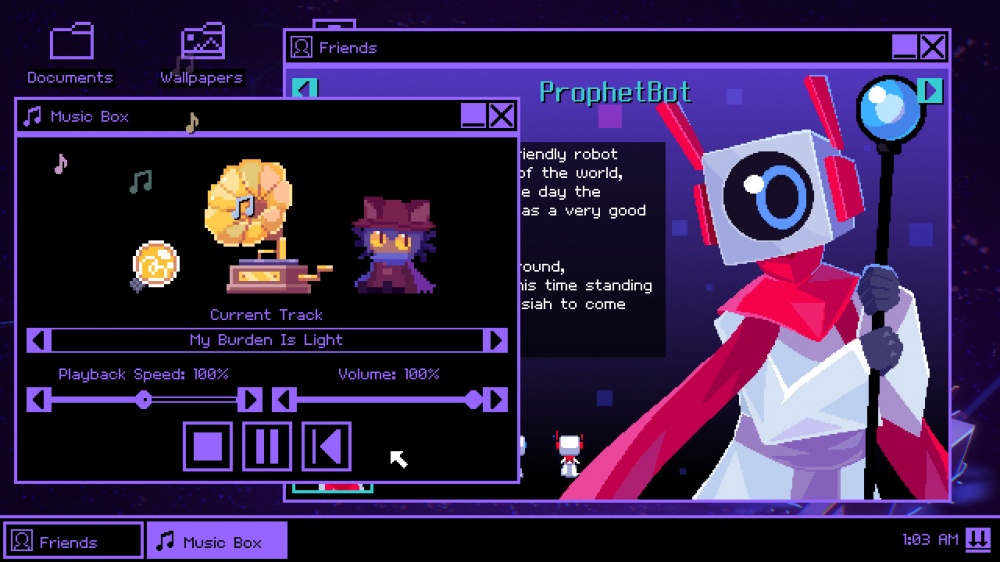 What a unique little adventure game this is. Yes, it loses a little bit in the transition to Switch since the original game takes significant advantage of the trappings of a computer desktop environment, but once you've been playing for a little while it's easy enough to lose yourself in the illusion of its recreation. You're trying to help a little fellow named Niko replace the sun in a dying world, which involves carrying a light bulb to a particular tower. Of course, getting to that tower is no easy task. It will take you a whole lot of puzzle-solving, and many of those puzzles require some seriously out-of-the-box thinking to figure out.
There are some particulars of OneShot I would prefer not to discuss because this is indeed one of Those Games, but I think just about anyone who enjoys the adventure game genre will fall for OneShot's charms. It's a clever, immensely likeable game that is metatextual without being obnoxious about it. You'll almost certainly want to replay it immediately after you finish it, and that's the mark of a pretty awesome story and game in my books. It has made the transition to Switch as well as it can to any non-computer platform, and if this is where you happen to play it, I think you'll have a fine time.
SwitchArcade Score: 4.5/5
Beacon Pines ($19.99)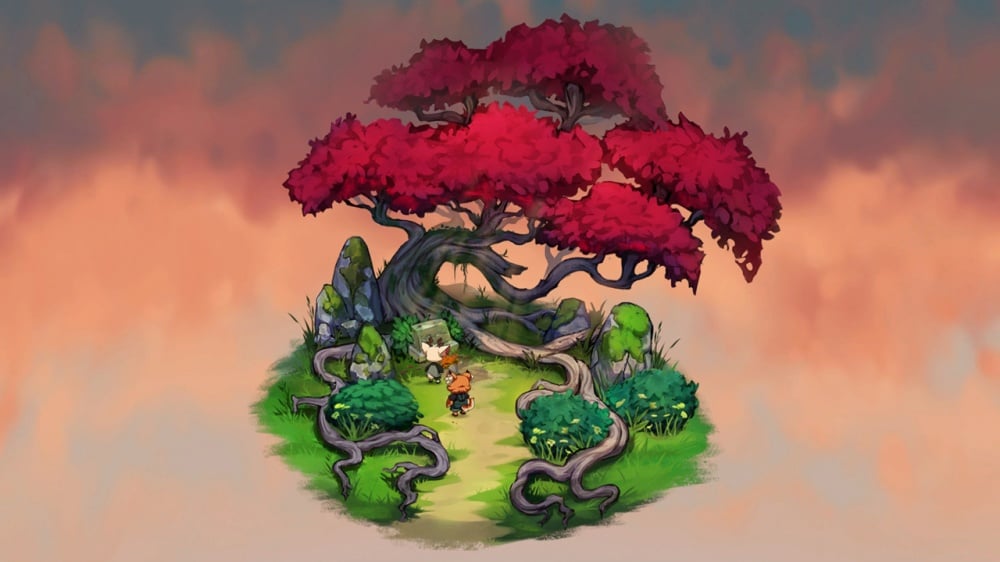 I find myself in the odd position of highly recommending two adventure games today, and they're both excellent in their own ways. Beacon Pines might initially seem like a cozy little adventure but things get quite dark rather quickly. It hits that perfect note of chilling but not too scary, It's very well-written, and the core mechanic of using words you find in the game world to twist the story at various points is a wonderful gimmick that doesn't get old for the entire duration of the game. Indeed, it invests you further in the narrative by letting you see its many possibilities.
If you like adventure games or just want to enjoy an interesting, well-written story with a pleasingly dark vibe, Beacon Pines will serve you well. It's a thoroughly engrossing tale that pulls you in further the more you play it. Perhaps a little too substantial to explore in a single session, but you'll likely find yourself wanting to see it all the way through in one go. Add in a superb presentation with gorgeous visuals and excellent narration, and you've got a winner.
SwitchArcade Score: 4.5/5
New Releases
TUNIC ($29.99)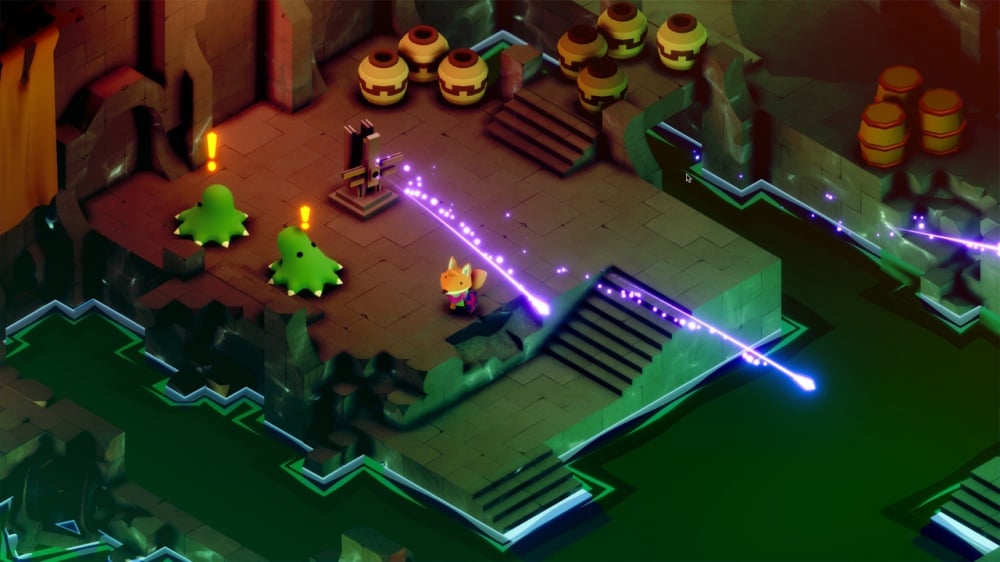 There's a good chance you heard about Tunic when it came out on other platforms several months ago. It certainly made a lot of fans quickly with its blend of Zelda-style action-adventure gameplay and Soulslike elements. A great treasure is somewhere in the world, and a little fox means to find it. During your travels, you'll find pages of the game's instruction manual and if you manage to complete it, you'll get a nice reward for your troubles. I'll have a review of this one soon, but even just a little ways in I can say that it has already captivated me.
The Legend of Heroes: Trails from Zero ($39.99)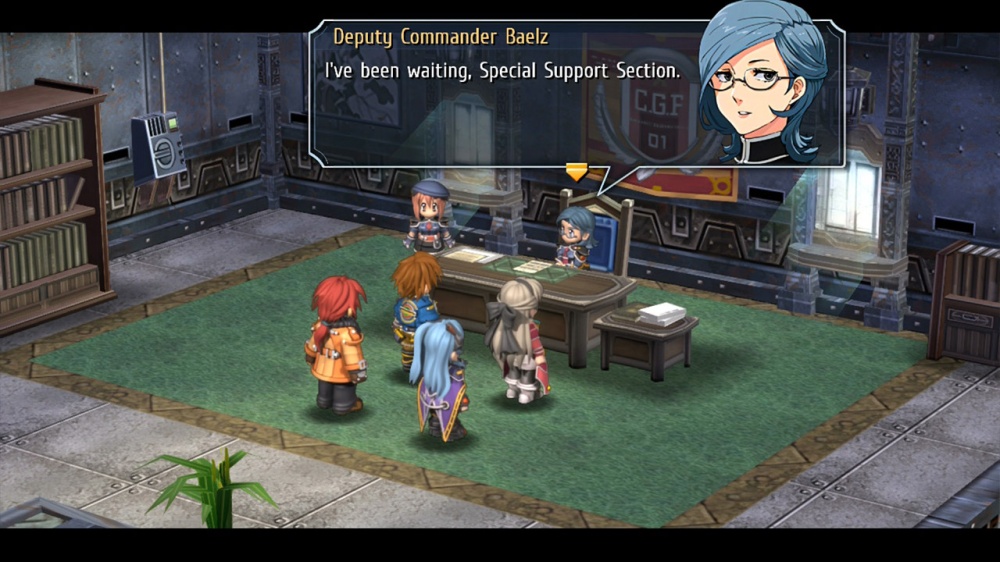 I've already reviewed this one in yesterday's SwitchArcade, and the short version is that I really liked it. Unlike with Trails of Cold Steel 3 and 4, you aren't jumping in on the middle of a story here. Trails from Zero starts its own arc set between the stories of Trails in the Sky and Trails of Cold Steel, and it's really cool one. Set in the sprawling city of Crossbell, Trails from Zero sees you controlling the very first iteration of the Special Support Section, solving problems big and small for the denizens of the city. Great political ambitions are at play, and you'll naturally get swept up in them. JRPG fans will likely enjoy it a great deal.
Hokko Life ($19.99)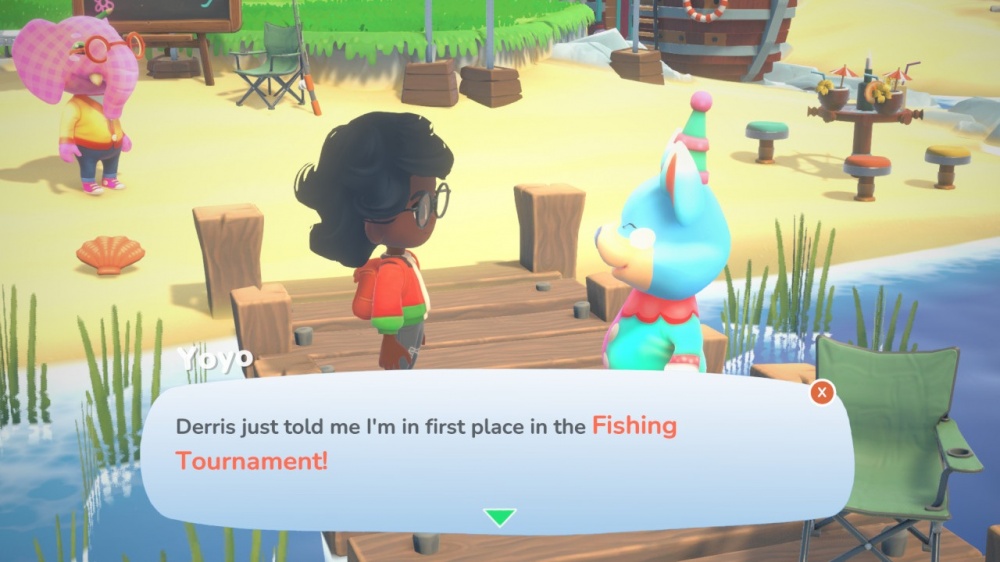 There's no way to sugarcoat this: Hokko Life has Animal Crossing on its brain. And hey, that's fine. Nothing wrong with a little competition, especially at a more affordable price point. But yes, it's very Animal Crossing. Collect resources, craft items, decorate your place, go fishing, catch bugs, farm up vegetables, or just socialize with the quirky animal villagers. Yes, the villagers are animals here too. Okay, maybe it's a little too close. We'll have a review of this soon courtesy of Mikhail.
Moonscars ($19.99)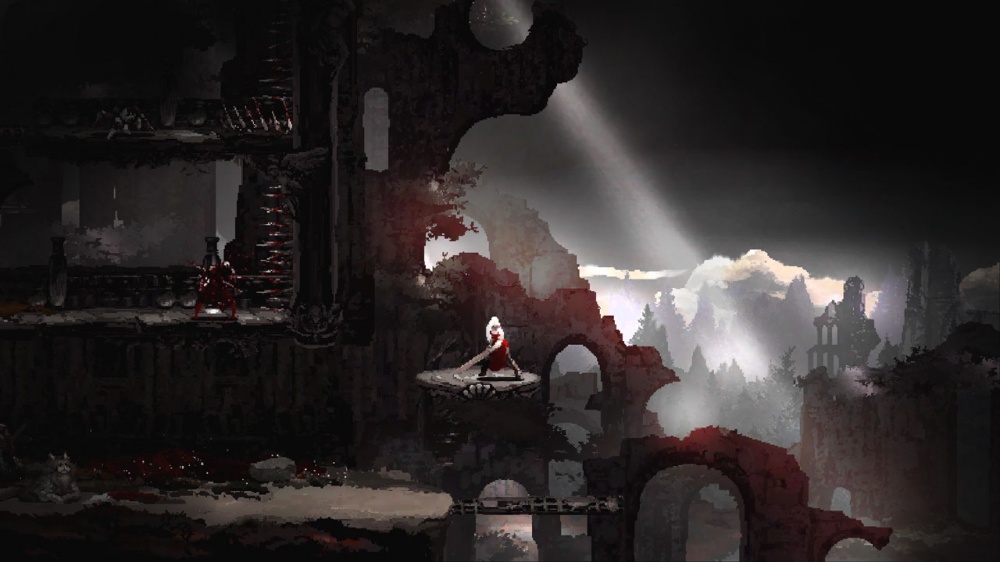 It's another 2D Soulslike, and I know that's already got some of you running to the eShop to hit that buy button. Purchase button? I can't remember which word it uses. Probably purchase. Explore a non-linear world, defeat enemies, gather ichor to gain access to new powers and abilities, and eventually learn the truth behind your creation. Mikhail is going to be doing a nice review of this one for us, I believe.
Penko Park ($12.99)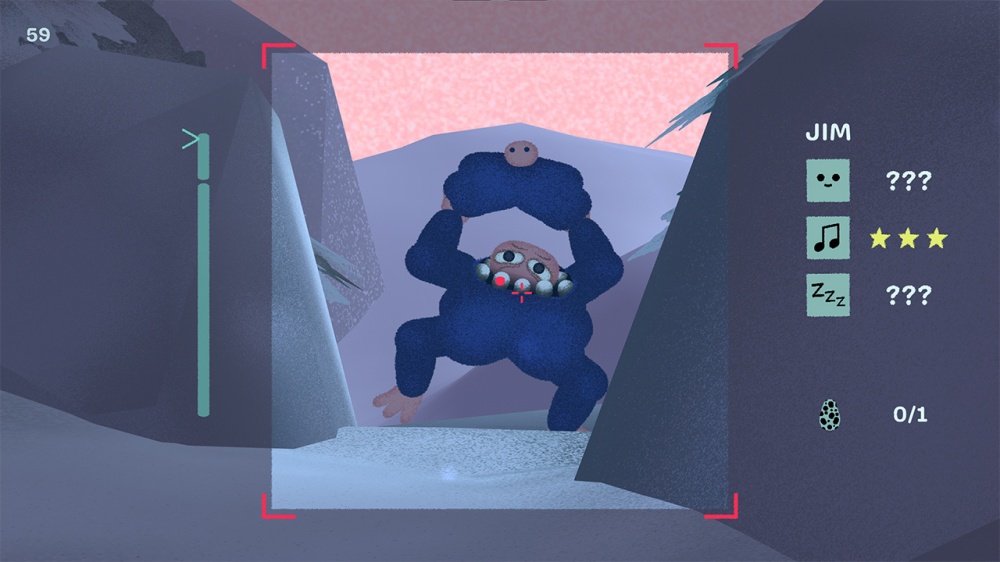 This is pretty much Pokemon Snap but weirder. You travel through an abandoned wildlife park and take pictures of its unusual inhabitants. You can interact with the world using your Grappling Hand to try to get better shots. Well, you've probably already read Mikhail's review of this one up above, so I'll leave it there.
Life in Willowdale: Farm Adventures ($39.99)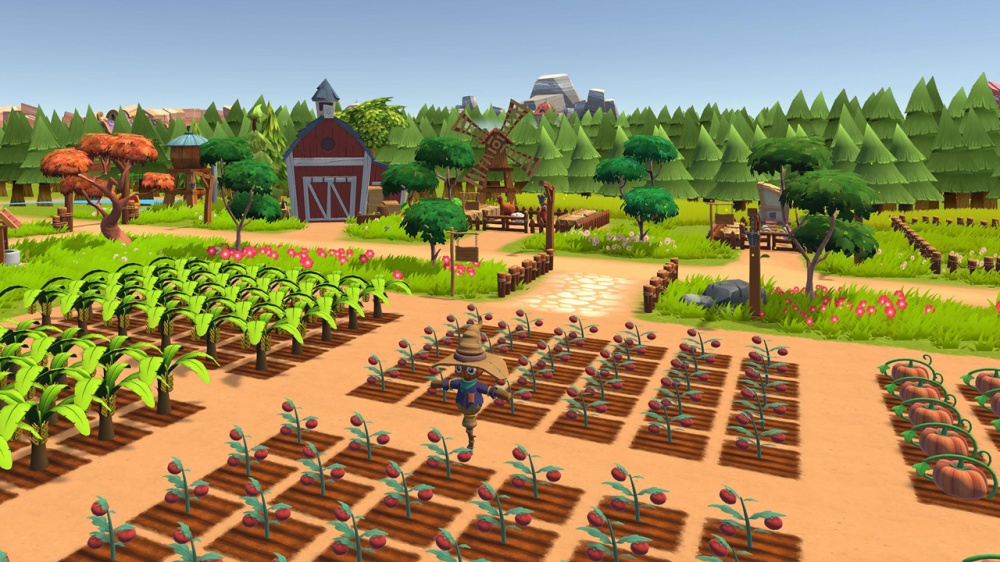 Yes, another Harvest Moon-inspired game. I'm going to level with you: I don't see anything here that makes it stand out from the crowd in any way, shape, or form. A town is facing a crisis, and you can solve it by farming. Explore the areas around the town, rebuild its structures, take care of animals, and so on. Add in a relatively stiff price tag and you have a game that is hard to recommend even if it seems like it's checking off the boxes properly.
Sales
(North American eShop, US Prices)
Oh boy, time to stock up on Viki Spotter games, everyone! Well, the first two No More Heroes games and the Rune Factory titles are worth considering. Perhaps some of the Bandai Namco stuff, though that will be back on sale in a few weeks. Wild Guns Reloaded and some of Kairosoft's games are the highlights of the outbox. Check through both lists and see what catches your eye.
Select New Games on Sale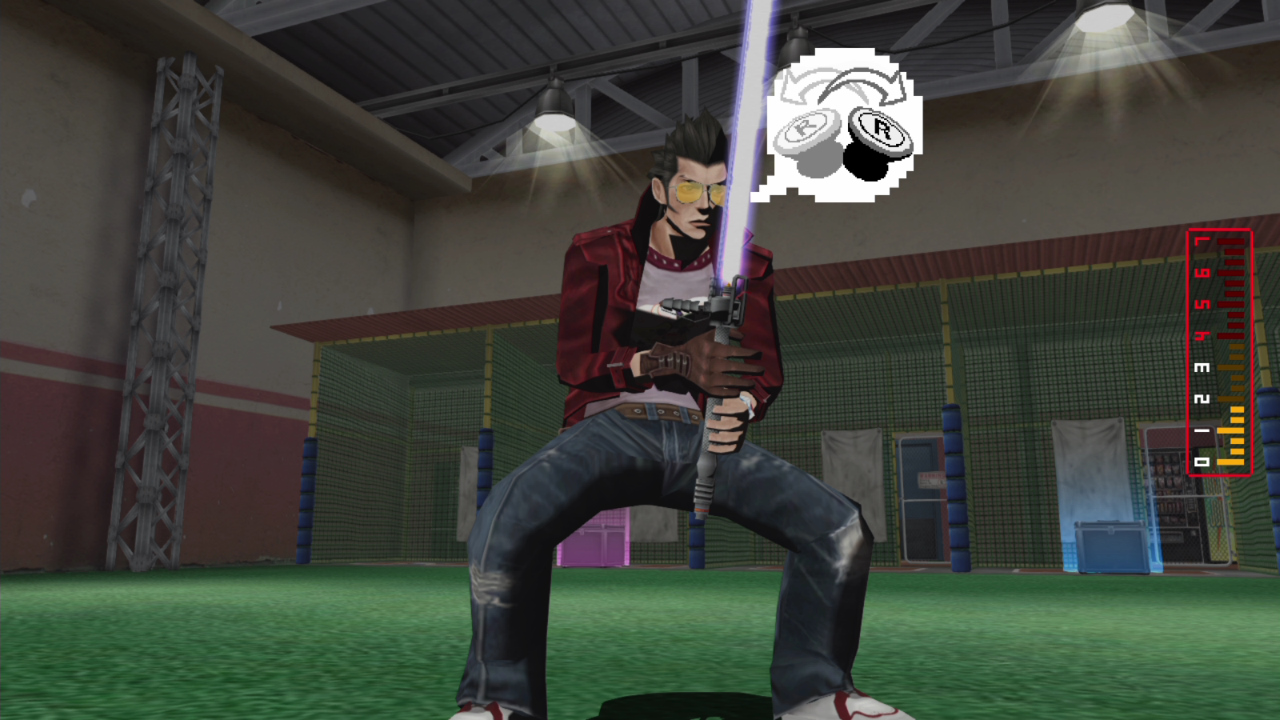 No More Heroes ($14.99 from $19.99 until 10/3)
No More Heroes 2: DS ($14.99 from $19.99 until 10/3)
Rune Factory 4 ($19.49 from $29.99 until 10/3)
Rune Factory 5 ($38.99 from $59.99 until 10/3)
Rune Factory 5: Deluxe Edition ($45.49 from $69.99 until 10/3)
Pinball FX3 Core Collection DLC ($1.99 from $9.99 until 10/3)
Pinball FX3 Iron & Steel DLC ($1.24 from $4.99 until 10/3)
Foodtruck Arena ($4.79 from $15.99 until 10/4)
Demon's Residence ($2.49 from $4.99 until 10/4)
Ignatius ($1.99 from $4.99 until 10/4)
Vampire's Fall Origins ($3.89 from $12.99 until 10/4)
Pocket Slimes ($1.99 from $9.99 until 10/4)
Timber Story ($2.49 from $4.99 until 10/4)
Viki Spotter: The Farm ($3.49 from $4.99 until 10/4)
Viki Spotter: Zoo ($3.49 from $4.99 until 10/4)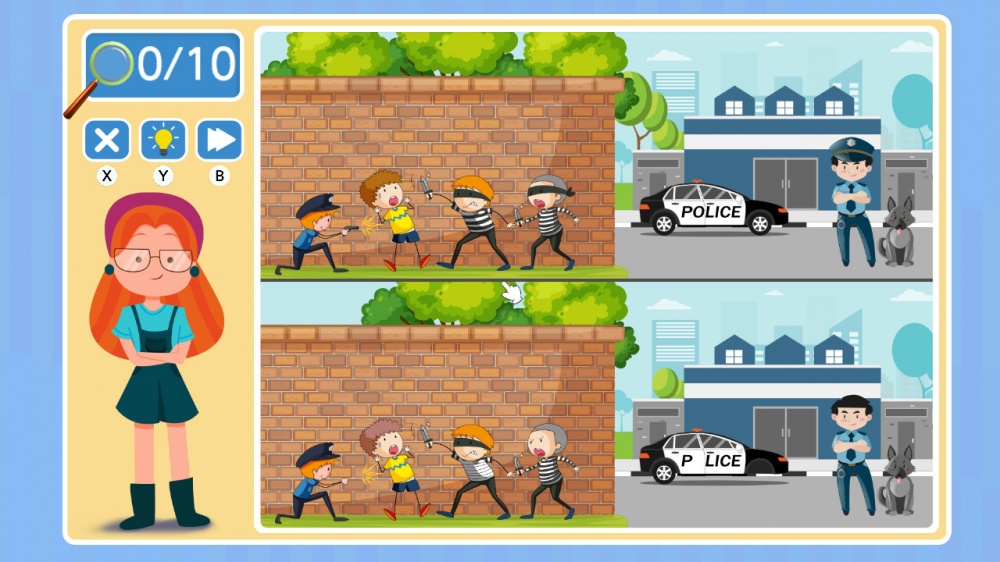 Viki Spotter: Professions ($2.49 from $4.99 until 10/4)
Viki Spotter: Around the World ($2.49 from $4.99 until 10/4)
Viki Spotter: Camping ($1.99 from $4.99 until 10/4)
Viki Spotter: Shopping ($2.49 from $4.99 until 10/4)
Viki Spotter: Megapolis ($2.49 from $4.99 until 10/4)
Artsy Pixel ($3.49 from $6.99 until 10/4)
Farm Manager 2022 ($7.99 from $15.99 until 10/4)
For The Warp ($11.69 from $17.99 until 10/4)
The Wild Case ($3.99 from $9.99 until 10/7)
Namco Museum Archives Vol 1 ($4.99 from $19.99 until 10/10)
Naruto Ultimate Ninja Storm 2 ($4.99 from $19.99 until 10/10)
Taiko no Tatsujin Rhyth. Adv. 1 ($14.99 from $29.99 until 10/10)
Wingspan ($9.99 from $19.99 until 10/10)
Dungeon of the Endless ($3.99 from $19.99 until 10/11)
Princess.Loot.Pixel.Again x2 ($2.79 from $3.99 until 10/11)

Mail Mole + Xpress Deliveries ($9.99 from $14.99 until 10/17)
Deiland Pocket Planet ($8.99 from $19.99 until 10/17)
Moorhuhn Wanted ($2.79 from $6.99 until 10/17)
Fingun ($3.34 from $4.99 until 10/17)
Welcome to Primrose Lake ($1.99 from $7.99 until 10/17)
Door Kickers ($1.99 from $11.99 until 10/17)
LOUD ($5.90 from $11.99 until 10/17)
Lumberhill ($5.99 from $14.99 until 10/17)
Metamorphosis ($3.99 from $24.99 until 10/17)
Paradise Lost ($3.99 from $14.99 until 10/17)
Red Wings: American Aces ($2.95 from $11.99 until 10/17)
Sales Ending Tomorrow, Wednesday, September 28th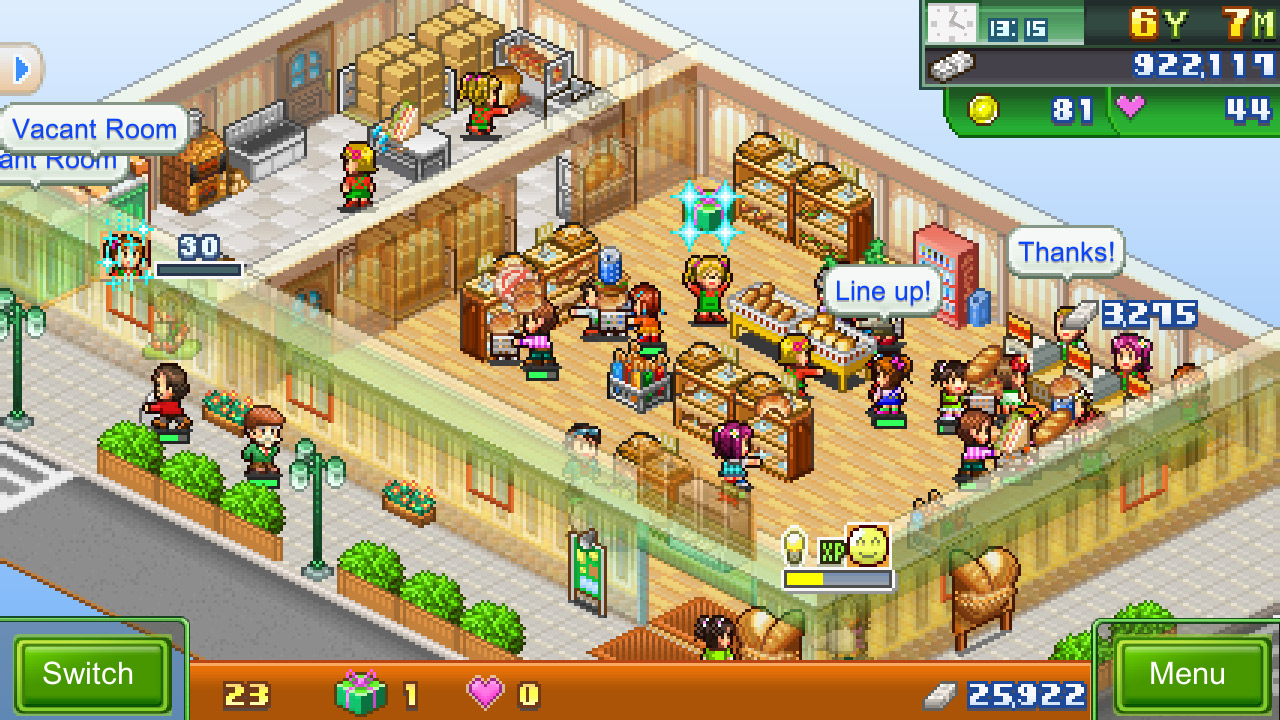 Biz Builder Delux ($7.00 from $14.00 until 9/28)
Concordia: Digital Edition ($19.99 from $24.99 until 9/28)
Crowdy Farm Rush ($1.99 from $5.99 until 9/28)
Dungeon Village ($7.00 from $14.00 until 9/28)
March to a Million ($8.40 from $14.00 until 9/28)
Pocket Stables ($8.40 from $14.00 until 9/28)
RazerWire: Nanowars ($1.99 from $9.99 until 9/28)
She Sees Red ($2.99 from $9.99 until 9/28)
Short Games Collection #1 ($8.00 from $19.99 until 9/28)
Steam: Rails to Riches ($11.99 from $19.99 until 9/28)
The Sushi Spinnery ($7.00 from $14.00 until 9/28)
Wild Guns Reloaded ($9.99 from $19.99 until 9/28)
That's all for today, friends. We'll be back tomorrow with more new releases, more reviews, more sales, and perhaps some news if anything interesting comes along. I hope you all have a terrific Tuesday, and as always, thanks for reading!
September 27, 2022 at 11:30PM