Vampire Survivors-Like 20 Minutes Till Dawn Update Adds New Character Yuki and More

I've been enjoying Vampire Survivors a lot on my Steam Deck. If you missed it, read my review of it here. The popularity of Vampire Survivors on Steam has led to many games to try and put their own spin on things. 20 Minutes Till Dawn ($1.99) on mobile is one of my favorites. It was updated about a month ago on iOS to finally add controller support and more localizations in addition to finally be playable offline. Over the weekend, it was updated to add in a new character, Yuki, who is pictured below. The update also mentions a new visual option for bosses, but that seemingly was already in the game as of a few weeks ago.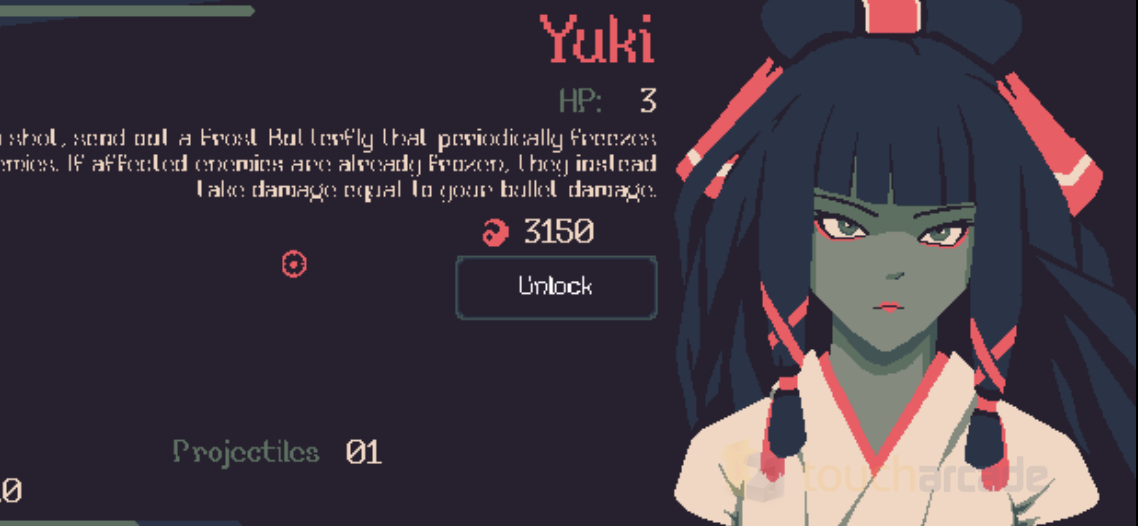 Yuki needs to be unlocked, and is the newest character in the game. If you aren't seeing her, scroll to the right on the character selection screen. This boss contour option can be toggled in the settings alongside screen shake which I disable as usual. If you haven't gotten it yet, 20 Minutes Till Dawn is priced at about $2.99 or your regional equivalent on iOS. Check it out on the App Store for iOS here, Google Play for Android here, and also on Steam here. Head over to our forum thread for the game here for more discussion around the game on mobile. Have you played it yet on any platform?
November 14, 2022 at 10:02AM